​One Thing that WILL Make or Break Your Sales Funnels
Most people get this wrong, and I don't want you to be one of them!
Are you wondering what it is?
Urgency.
And I'm tellin' you, if you don't work it into your funnels, they will not work.
What the Heck is "Urgency" and Why Does my Funnel Need it?
Ever heard of the "Fear Of Missing Out"?
Well, it's a real thing when it comes to a potential customer making a buying decision.
Now this can be done through a timed deadline (price goes up in X days) or a limited number of spots (only 10 spots left!), and is typically mixed with a reason for acting fast, such as a discount or a special bonus.
In fact, you'll see it in action the minute you scroll down this page.
See how that works?
This is in action in this funnel right now.
So here's what you need to know about urgency:
1. People are ​busy, and they have a LOT of things competing for their attention.
So by creating a sense of urgency (or introducing an element of scarcity), it grabs their attention and typically moves them to make a decision.
And while you might think "I don't need to do that, my product is awesome", if you fail to move someone to action, they usually don't end up buying.
2. There's a way to create genuine urgency.
But how do you do it?
You use time.
You see, as I mentioned above, we like to reward action takers with a discount, but only for a short period of time.
Why?
Because we ​like people who invest in themselves and their dreams.
So here's how this plays out…
Adding Urgency to Your Funnel
As soon as someone opens this page list, ​I have a one-time-offer to get ​my e-book that is relevant to the funnel for 1 hour at 70% off ($15).
In fact, you're in that step right now.
What happens if someone doesn't buy at this stage?
Simple.
​I hit it again inside ​my email series with an offer that is 50% off the regular price ($20), along with an IP-based countdown timer and a disclaimer that the price is going up in ​48 hours.
If they still don't act, ​I let them live, invite them to grab a spot at ​my upcoming live ​webinar (where ​I pitch my core offer​) and/or nurture them with ​​emails.
And that is how ​I create a sense of urgency inside an automated funnel.
Now I bet you have a question.
And I bet I can guess what it is…
"How do I create urgency if my funnel is evergreen?"
(An evergreen funnel runs all the time, doesn't have a closing date for sign-up, so you can't create the same urgency that goes along with a Black Friday sale, for example.)
Well, simple answer?
You need the right tools!
Now, a few lines up I mentioned using an "IP-based countdown timer".
Well, that little countdown timer? Is the key to this all flowing effortlessly.
Why?
Because in order for your funnel to have true urgency, you need the offer to disappear if someone doesn't act on it.
Why?
Because what's the purpose of making a big stink over a discount or limited spots, if you're not backing it up with an offer that actually expires?
Answer?
NO PURPOSE.
In fact, all that is going to do is upset the hell out of your potential customers and open you up to losing their trust completely.
I mean, you can read all the content you want, but if you don't have the proper tools and the right strategy in place, none of it is going to matter.
Fortunately, we have a fix for that.
It's called ​the 4-Figure Sales Funnel and it's designed to help you fix your funnel so that you can start getting ​sales​.
Which means you'll go from "How can I ​get some sales this month?" to "Oh​! ​Sales are finally not a problem!" without any fuss.
Best of all, you have the chance to snatch up ​4-Figure ​Funnels for 70% off the regular price.
Here's a glimpse into what you get when you ​buy it:
​How you are leaving 97 percent of your revenue on the table
The fatal mistake 90 percent of all marketers commit before they even start
The parts of the sales funnel and how to create them effectively
Your main product
The ​opt-in page
The lead magnet
Your tripwire
Your email confirmation page
Your email sequence
Your email series
Getting traffic into your funnel even if your site is brand new
How to write your content so that you get organic traffic
Basically, ​I am going to walk you through the ​basics of creating a vicious sales funnel that ​actually sells.
​Don't waste your time trying to "​Google" it. Let me show you how to automate your sales process so you can make more, without working more.
This offer expires in…
[ec id="1″]
ORDER NOW FOR JUST $15 * Normally $​50, SAVE $35! *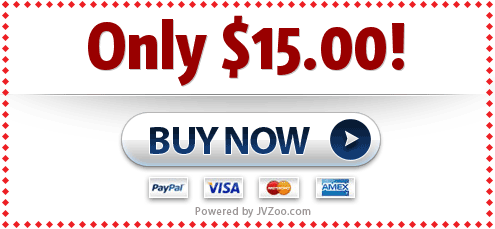 Don't miss out!